Transforming Learning: We're A Demonstration School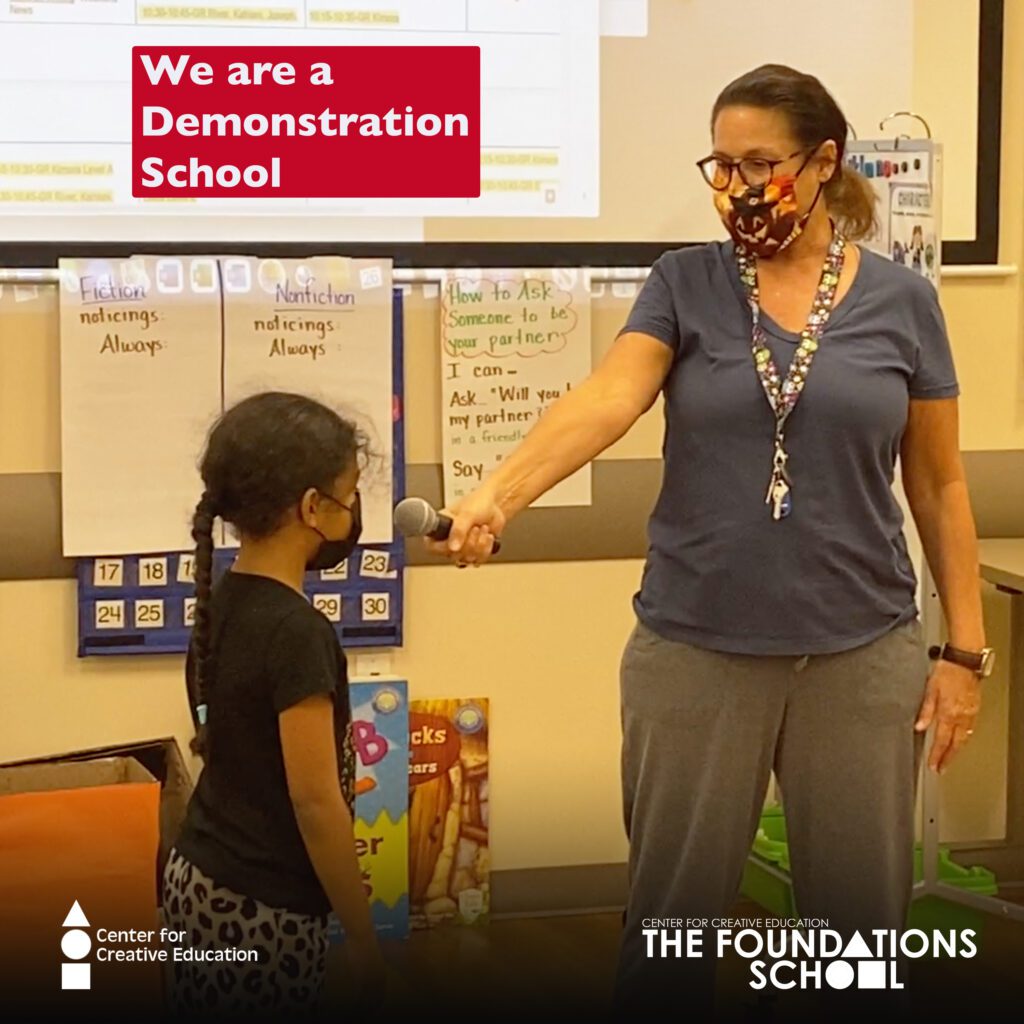 In our Transforming Learning blog series, we're exploring the different areas that set The Foundations School apart from others. Today, we're looking at a point that is very important to our role as a community partner: we are a demonstration school.
You might be wondering: what is a demonstration school? A demonstration school is a school where future teachers can train and develop professionally. At The Foundations School, our partnerships with Palm Beach State College, Florida Atlantic University, and Palm Beach Atlantic University allow us to work with future teachers before they enter the workforce. We can show them what it looks like to integrate the arts into the classroom and help them understand the value of creativity in learning all subjects. It also allows for external input to make sure that we're providing the best education that we can.
"We want to be a model to other schools. We want to be a model to other teachers," Dr. Kevin Kovacs, CCE's Director of Schools, said. "So, as we train our teacher candidates… There's a hope that whether they stay with us or move on to other academic instructional settings, they're taking this platform with them."
Being a demonstration school is one of the most important elements of our approach at The Foundations School because it allows our ideas and beliefs to extend beyond us. Our setting might be unique, but the problems our students are facing are not. By passing on our methods and what we've learned, we're opening the door for children to succeed beyond the limits of The Foundations School.
If you want to learn more about what arts integration is and what it looks like in our classrooms, click here.