A 4th Grade Performance: Florida Dance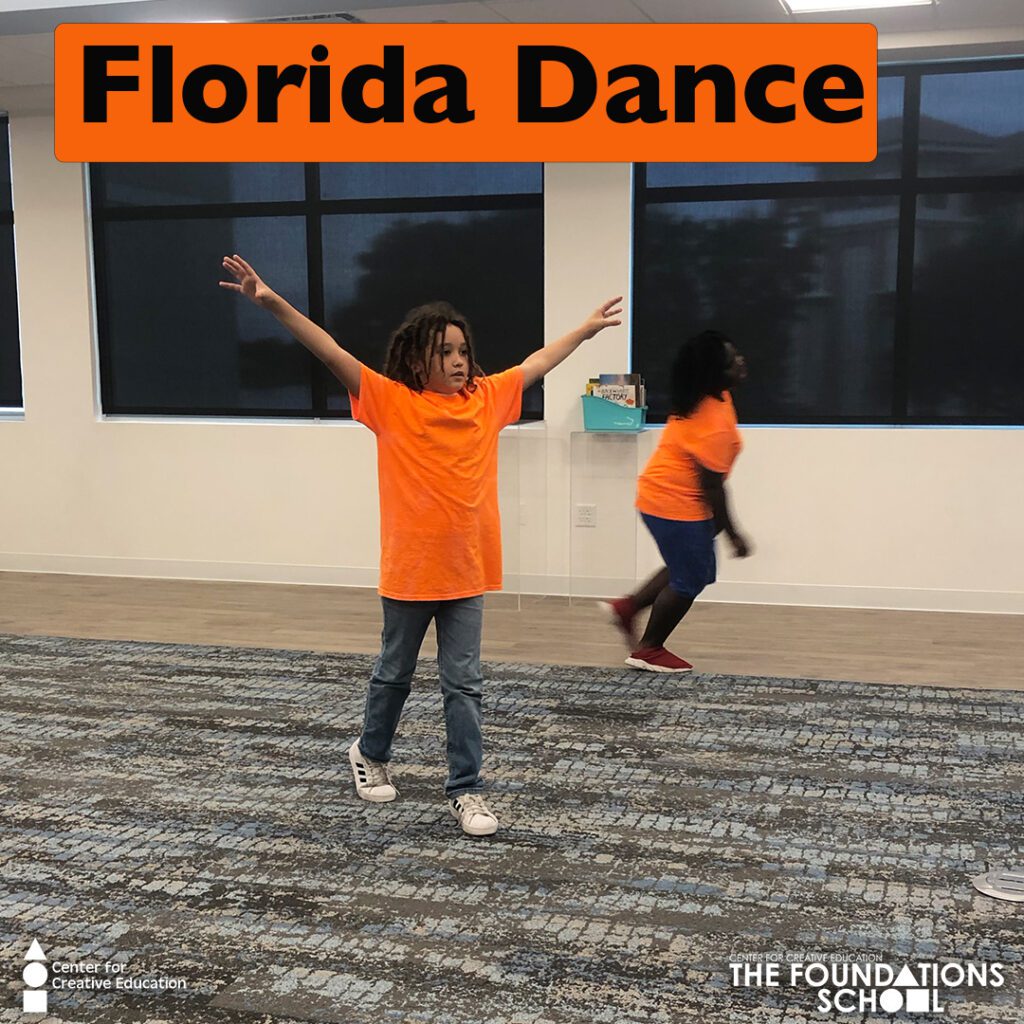 At The Foundations School, our fourth grade students recently performed a dance for their fellow students, honoring the history of Florida. The dance showcased many of the things that make Florida great—from the rocket launches at the Kennedy Space Center to the unique wildlife that calls our state home.
"Our dance was about Florida," one fourth grade student said. "And like manatees and other Florida animals. And we put water in it because Florida is mostly surrounded by water. And we also did this because of the Jaegas and the Jobes because they were on this land before us."
This interpretive dance that the students have been working on since the start of the school year is a perfect example of The Foundations School's unique approach to teaching and learning. While students were learning dance—led by one of CCE's teaching artists—they were also learning about Florida's past and present. The performance began with a land statement acknowledging the native people who lived on this land—the Jaegas and the Jobes. After the dance, students and staff in the audience spoke about some of the Florida things they spotted in the dance.
"My favorite part was the black panther part," one third grade student said, referring a part of the dance where the performers moved like panthers. "It was a good show. I really liked the show."
We are so proud of our 4th grade class for all their hard work. To learn more about how CCE is breaking the barriers of traditional learning through creativity and the arts, click here. You can see some more pictures from the 4th grade performance below.