Kravis on the Road visits The Foundations School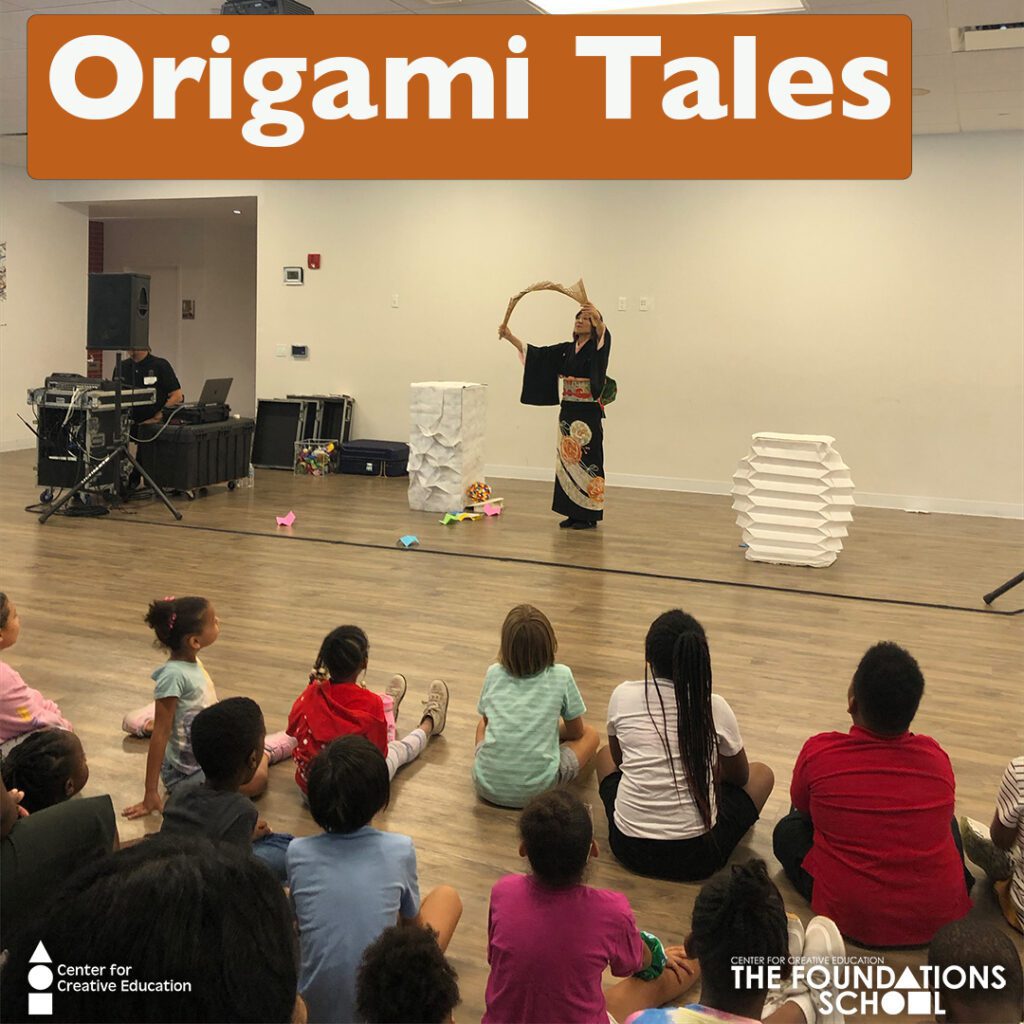 The Foundations School recently welcomed Kravis on the Road to our new campus in West Palm Beach for a performance of Origami Tales. Performed by Kuniko Mamamoto, the show teaches children about the art of origami—ori meaning "to fold" and gami meaning "paper"—with enthralling storytelling and audience participation.
"We learned how to count in Japanese," one second grade student said after the show. "My favorite part was they made an origami ball and there were lights coming out of it and it was very cool."
"It was made out of paper," one first grader said in awe. "You don't have to cut it, you don't have to glue it, you can just fold it."
Mamamoto displayed many beautiful origami designs—from dragons to butterflies to balls streamed with lights. But just as impressive was her ability to tell a story with a single sheet of paper, folding many different designs in real time to represent different things.
"It was very beautiful," the first grade student said.
This performance through Kravis on the Road—which aims to take arts education programming into the classroom and into the lives of students who might not otherwise have the opportunity to experience live theatre—continues CCE's pattern of building international connections into our students' education. In the classroom, students have developed international partnerships with schools in places like Spain, India, and Indonesia. These connections help students grow their social-emotional skills and create meaningful cross-cultural connections. 
CCE would like to thank Kravis on the Road for bringing this fun and educational performance to The Foundations School.