Planting Seeds in a Garden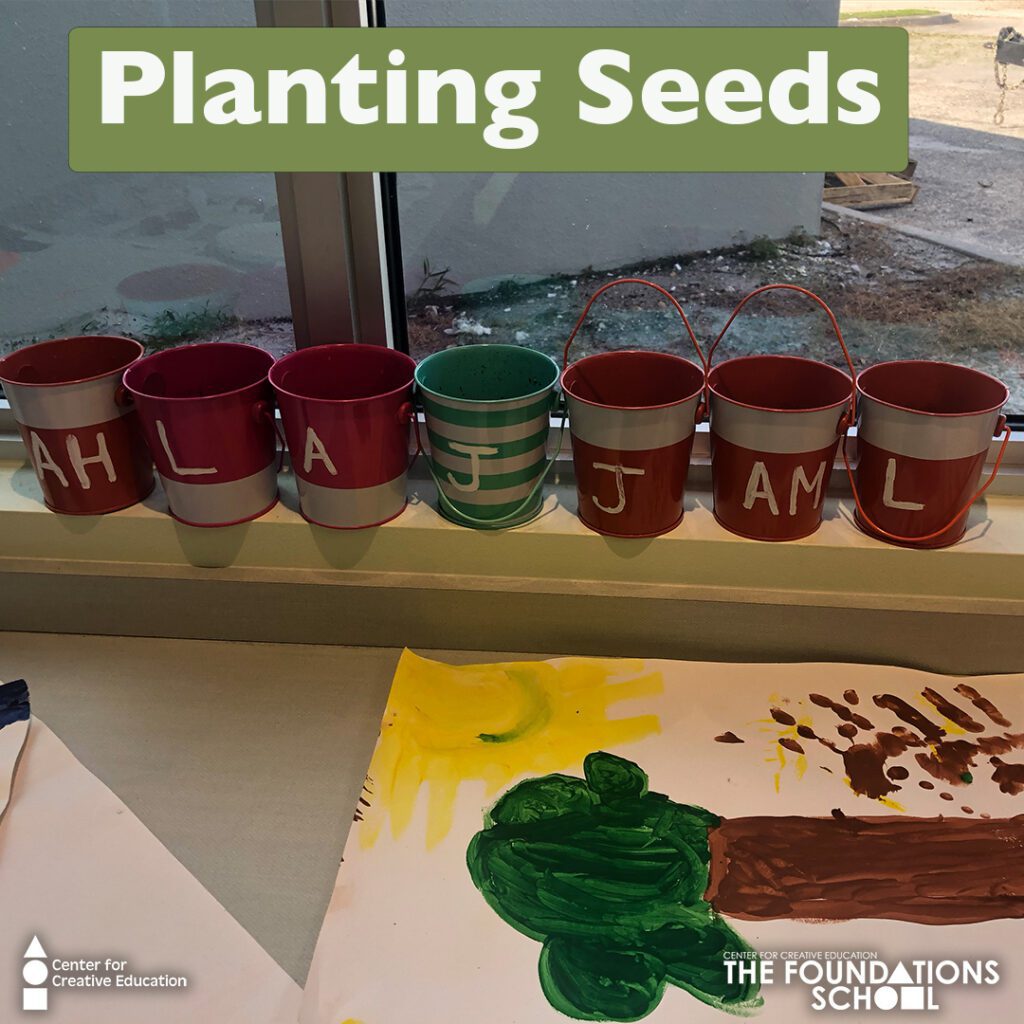 At The Foundations School, our new campus in West Palm Beach has given students room to expand and explore. And one of the upcoming additions to our new space will be a student garden, planted in the playground area.
The garden was the idea of lead teaching assistant Rachael Lagasse, who said she was inspired to share the power of nature with her students. "The garden project was just to get more comfortable with being in nature," she explained. "I've had the pleasure of being able to go on a few cross-country road trips over to the west coast, and really got to explore a lot of national parks and deserts. And it was cathartic, in some sense. It would literally take my breath away because I was like 'This is nothing like Florida.'' 
"I really wanted to get this garden going because it's very grounding. And it's, in some way, spiritual," Lagasse continued. "Spiritual in the sense of getting comfortable in your own body. And for some reason, nature, trees, plants, and all that good stuff, it brings you closer to that. I really don't know how. It's honestly kind of magical in that sense."
In addition to the emotional comfort that gardens can provide students, it also teaches them about the cycle of life. That is especially important for students who might not have access to fresh fruits and vegetables or haven't been given the opportunity to learn about the process of growth.
"You get to see some start off from dirt, and then it grows into sprouts. And then it gets to turn into this big beautiful thing," Lagasse said. "I feel like they'll have more appreciation for the food that they eat, after getting to see it become something out of nothing."
While CCE continues to work on the playground space, Ms. Rachael has already started working with her students on gardening, using socks and Ziploc bags as makeshift planting spaces and painting rocks that they'll eventually use to decorate their outdoor space. We can't wait to see all the beautiful things our students grow when their garden is finally ready!