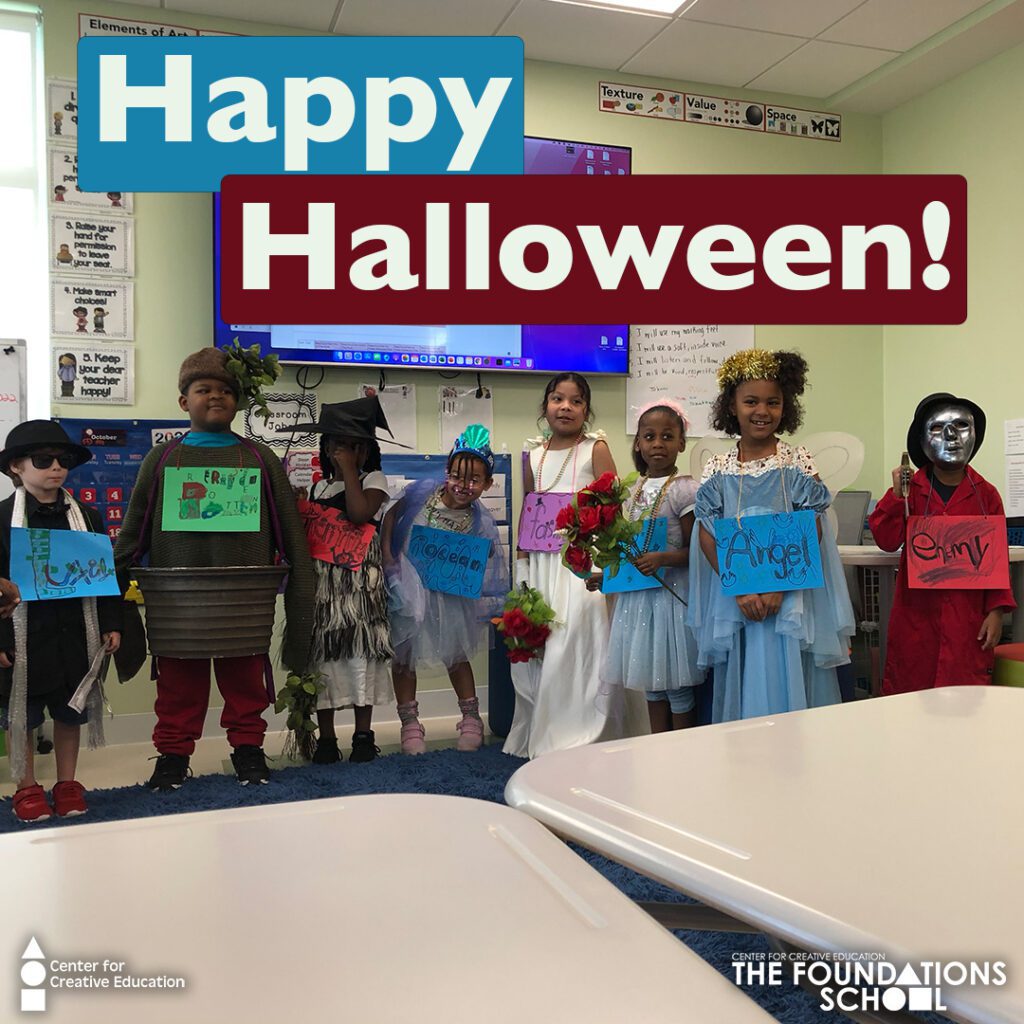 What better way to celebrate spooky season than with a costume parade?
On Monday, students at The Foundations School celebrated Halloween in style. After weeks of preparation, students donned costumes that they designed, based off vocabulary words that they learned in class. Some grades had themes—like kindergarten, who all chose words that showcased community, or the third grade class, who all chose words based off what they are learning in social studies class. Some grades offered different facts about their words, such as synonyms or definitions, while others did poses in their costumes to show the word's meaning.
Throughout the day, each class went around to all the other classes and showed their costumes off to their classmates. Once the entire class presented their words, the audience got a chance to ask questions or point out which costumes were their favorite. Some students asked why their classmates chose a certain costume element or asked how they made it.
The vocabulary costume parade is a perfect example of CCE's arts-integrated approach to teaching and learning. By designing a Halloween costume, students were given the chance to think about their vocabulary words in greater depth than they would if they were just reading them. They had to think about what the word looked like, what it felt like, and how it would make sense to their classmates. And then, with the help of teachers and teaching artists, they brought their visions to life.
This was The Foundations School's second annual vocabulary costume parade. If you want to see what creative projects our students came up with last year, watch our video here. You can see some photos of this year's costumes below, as well as on CCE's social media accounts. We are so proud of all our students' hard work, and we can't wait to see what they create next year!