Celebrating Literacy Week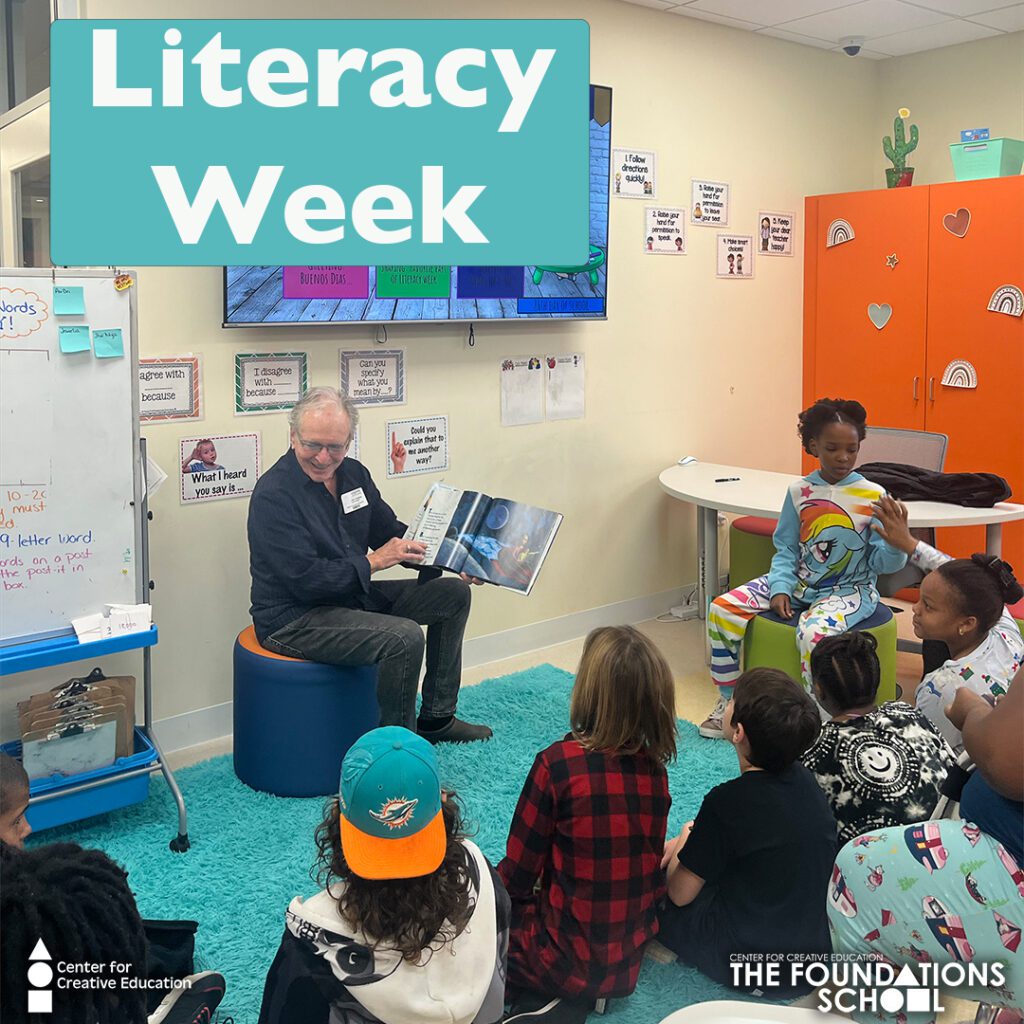 This week is Celebrate Literacy Week! Florida. Recognized by the Florida Department of Education, this year's theme encourages children to dive into new worlds, with the goal of deepening the child's knowledge and instilling a love of reading. The Foundations School celebrated this week with a schedule of guest readers and themed days. Here's how the week went:
Monday: Superhero Day
The celebration kicked off with Superhero Day because reading gives us superpowers! Students wore their favorite superhero t-shirts, while some even dawned capes and shields. Guest readers included judges, donors, and CCE staff!
Tuesday: Book Character Day
On Tuesday, students and staff dressed up as their favorite book characters. Ms. Frizzle (Magic School Bus), Matilda (Matilda), Greg Heffley (Diary of a Wimpy Kid), and Pete the Cat (Pete the Cat) were just a few of the characters who made an appearance. One guest reader even arrived dressed as Cat in the Hat! 
Wednesday: Word Wednesday
On Wednesday, students and staff wore shirts that had words on them, because words are all around us!
Thursday: Hawaiian Day
On Thursday, students and staff wore their most tropical outfits on Hawaiian Day, because reading takes us places! When guest readers visited, many of them read books about Hawaii, travel, and the ocean.
Friday: Pajama Day
On Friday, we celebrated dreaming of a good book with pajama day! Students were comfy as they settled in to listen to their guest readers, which included CCE donors and staff members!
We had so much fun celebrating Literacy Week at The Foundations School! Thank you to all our guests, who kept the students engaged as they shared new stories and took them to new places. We hope that our students walk away with a renewed love for reading!
If you're interested in enrolling your child at The Foundations School, you can learn more about what makes us different here. You can see more photos and fun stories from this week on Facebook, Twitter, and Instagram.