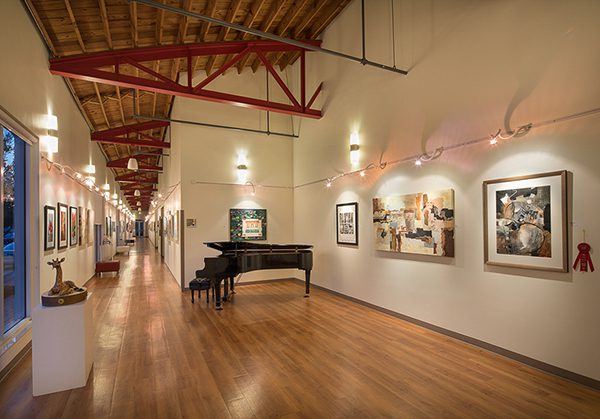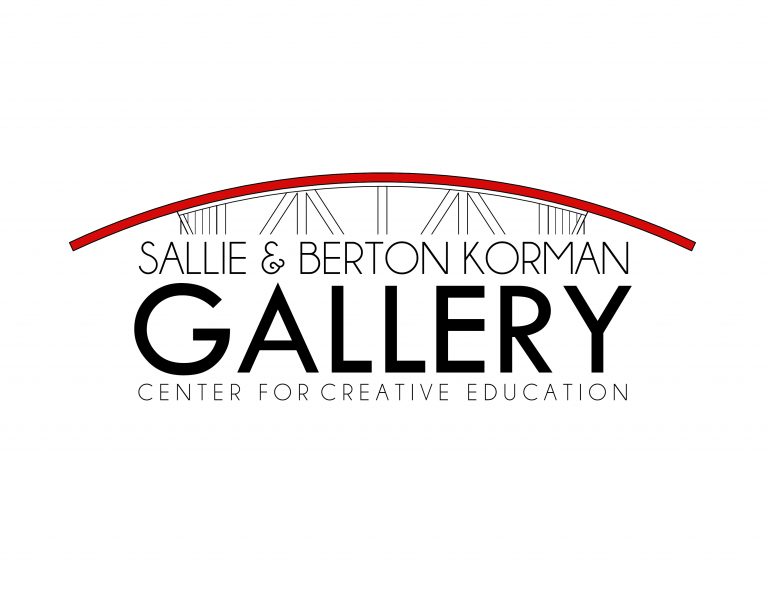 About The Sallie & Berton Korman Gallery at CCE
The Sallie & Berton Korman Family Fund donated $250,000 to the Center for Creative Education in the Spring of 2018 to name the gallery space. The Sallie & Berton Korman Gallery is a 1,500 square foot space which opened in late 2013 to present ongoing exhibitions. Exhibitions focus on student artworks in
addition to artists of established, local and national standing while creating connections to CCE's educational programming curriculum. The gallery also aims to be a place of experience and inspiration that educates the public about art and artists, and provides student artists of CCE first-hand exposure of the professional world of art.
For gallery updates and insight, please connect with us on Facebook.
The gallery earns a highlight by our friends at Audi West Palm Beach as a can't miss!
Check it out HERE.
Currently the gallery has temporarily transitioned to supporting CCE's response to COVID-19 with an in-person, arts integrated Summer Camp for students entering grades 1 through 4.
Please stay tuned for any updated information and/or future exhibitions.
UPCOMING EXHIBITION SCHEDULE
This Season of exhibitions aligns CCE's Sallie & Berton Korman Gallery, Conrad N. Hilton Theater, and our Media Arts, After-School programming. Thematically the art exhibitions often align with the theatrical productions, while also incorporating student participation across the board. Please visit the Hilton Theater page on our website for that schedule of events.
Videos Highlighting Past Exhibitions
Hours of Operations & Event Details
Gallery hours are 10:00am to 4:00pm, Monday through Friday. Free Entry and Open to the Public during regular Gallery hours.
Also Available by Appointment.
Entrance fees for Opening Receptions are $10 per person that directly benefit Center of Creative Education and the programs we develop and implement.
In addition to modern and contemporary works displayed in our expansive, light-filled Gallery space, The Sallie & Berton Korman Gallery offers lectures,
education programs and musical performances.
Integral to the Gallery's exhibition and activities is the knowledge and education that bring meaning and relevance to the artworks themselves. A core element in our exhibitions and programs is the expertise of our Director of In-House Operations, Jonathon Ortiz-Smykla. For more information please contact Jonathon at JonathonO@cceflorida.org or (561) 805-9927.
2020
Black History Month Exhibition featuring Purvis Young, Jimmy Lee Sudduth, and a special live performance of 'Black Wall Street, The Play' in the Hilton Theater at CCE

2019
Homelessness featuring Craig Blankenhorn, Lance Connelley, and Jeanne Martin | Art of Science | 'Florida: Faces & Places' | 'The Influence of Frida Kahlo on Contemporary Art' featuring the works of the National Association of Women Artists, Florida Chapter | 'Passenger: A Global Journey' featuring Christopher Fay | Hope Kahn | Shalini Nopany, curated by Bruce Helander

2018
'Earth from Space' | 'Behind The Screen' | Inaugural Royal Palm Beach High School IB Visual Arts Student Exhibition | 'Drawings & Paintings' Hubert Phipps – Craig McPherson – Bruce Helander

2017
'Artistic Dimensions' featuring WITVA (Women In The Visual Arts) | 'Boys to Men' IV | Palm Beach County Art Teachers Association Fine Art Exhibition |
'Picture Perception: a Student Exhibition' featuring Isabel Saad | 3rd Annual 'Collaborations and Mixed Media' | 'Three Amigos' (Bruce Helander – Steven J. Manolis – Miles Slater) featuring new paintings by Jill Krutick | 'Two Visions, One World' featuring Seth Resnick and Dede Pickering | 20th Anniversary
ArtPalmBeach – Booth 611

2016
'Wild Florida' | 'Collaboration: African Diaspora' featuring The Florida Highwaymen | Collaboration Arts Integration Project Exhibition (Student Exhibition) |
'Illustrated: Modern Pop Art' featuring Jose Delbo | 'Pupils, Poetry and Pictures' (Student Exhibition) | 2nd Annual 'Collaborations and Mixed Mediums' | 'Three The Art Way: Rabinowitz – Sandys – Schumacher' | 'Mixing It Up' an ArtSynergy Partner Exhibition

2015
Northwood Village Fine Arts Exhibition | Discover Series Exhibition (Student Exhibition) | Inaugural 'Collaborations and Mixed Mediums'