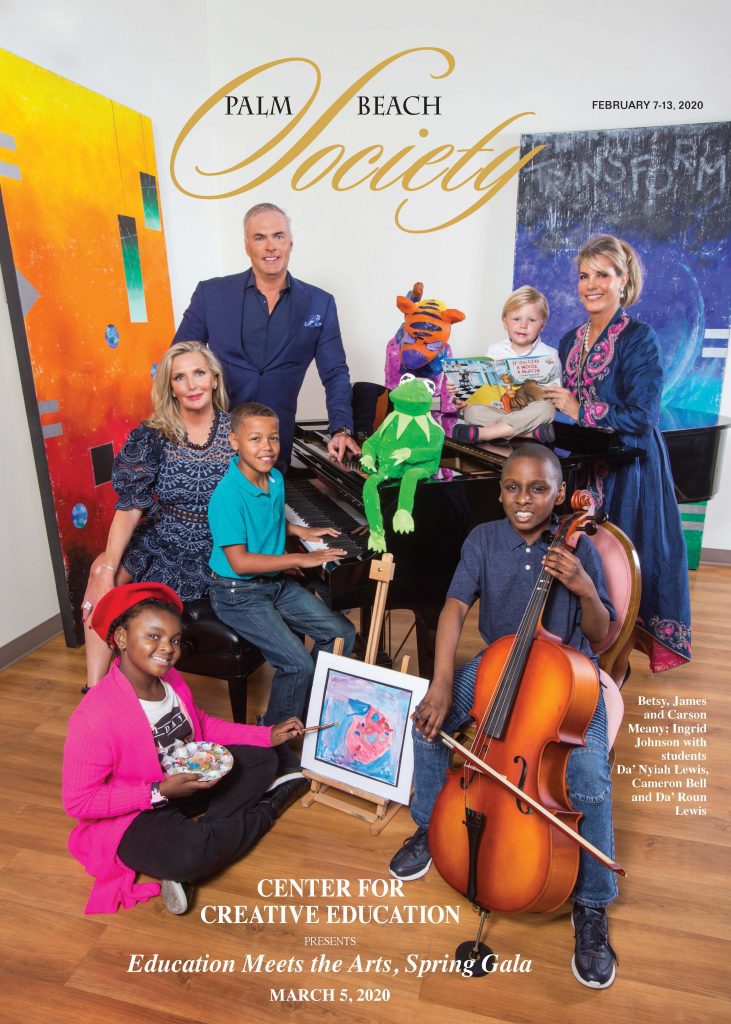 DIGITAL LITERACY PROGRAM FEATURED IN THE PALM BEACH POST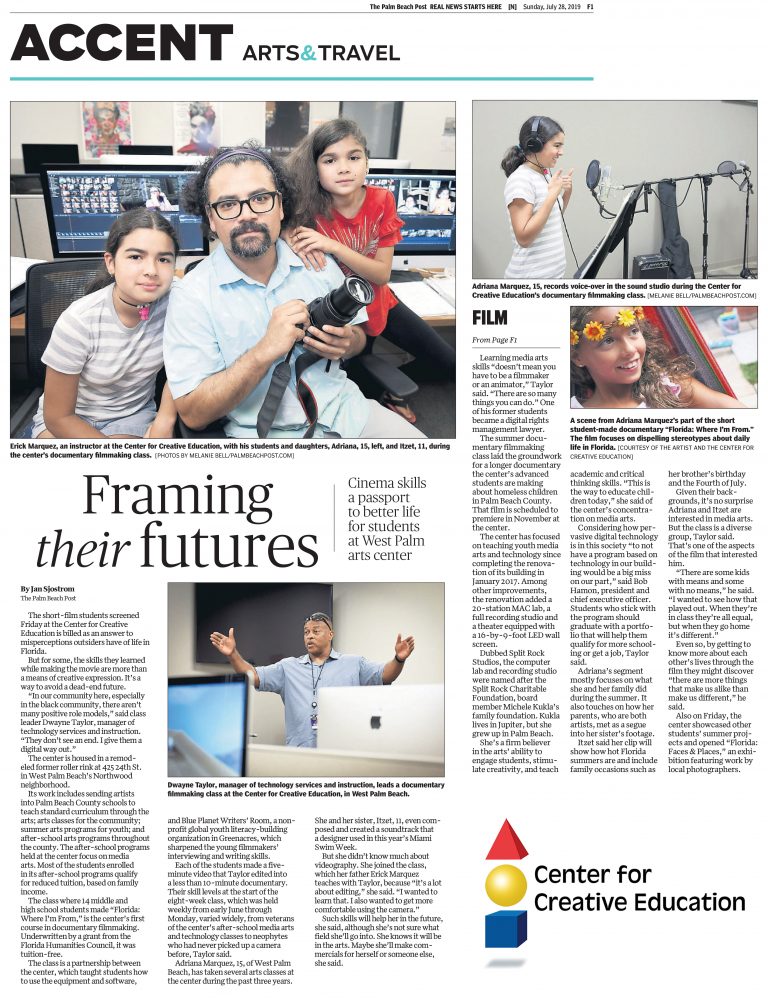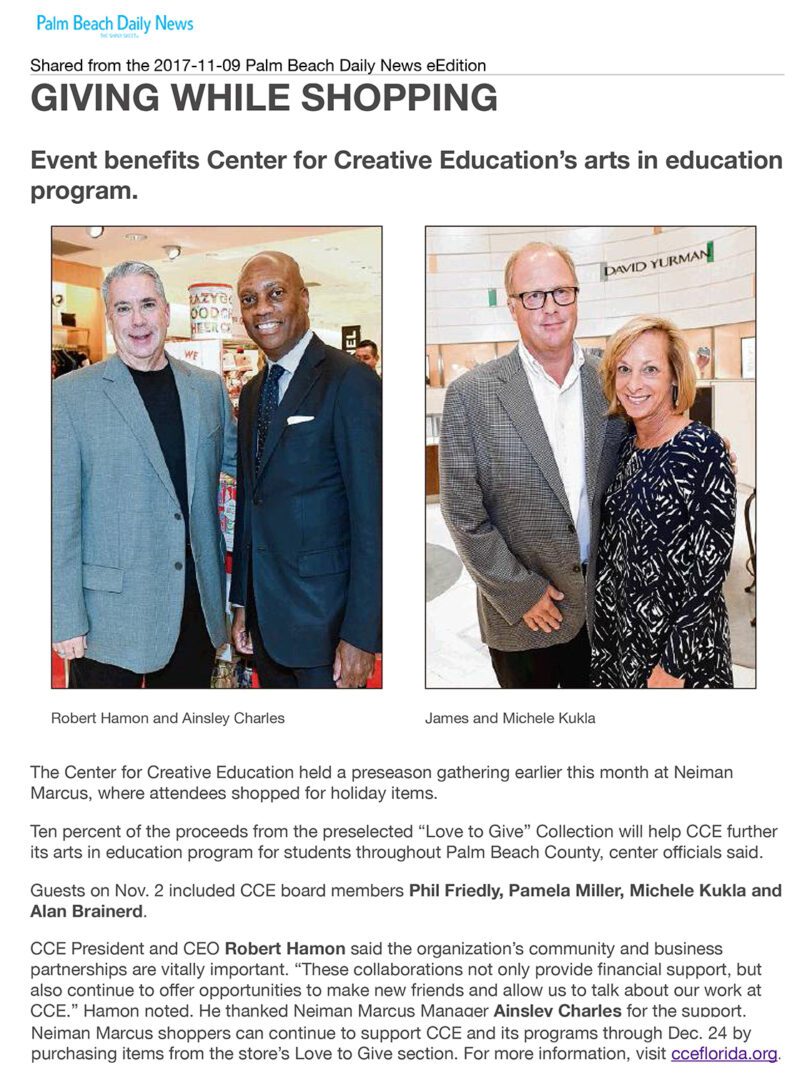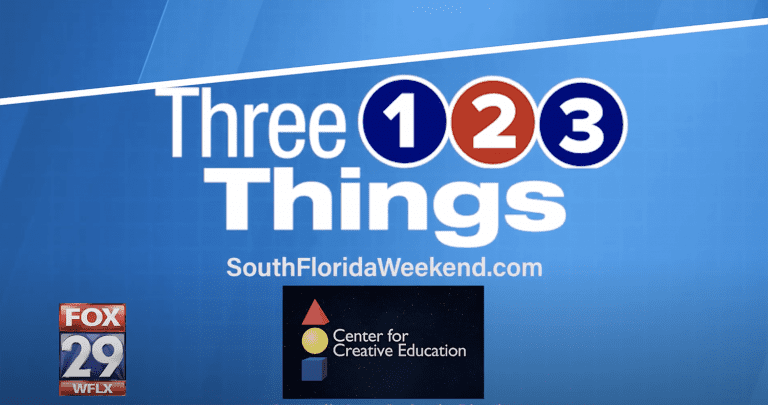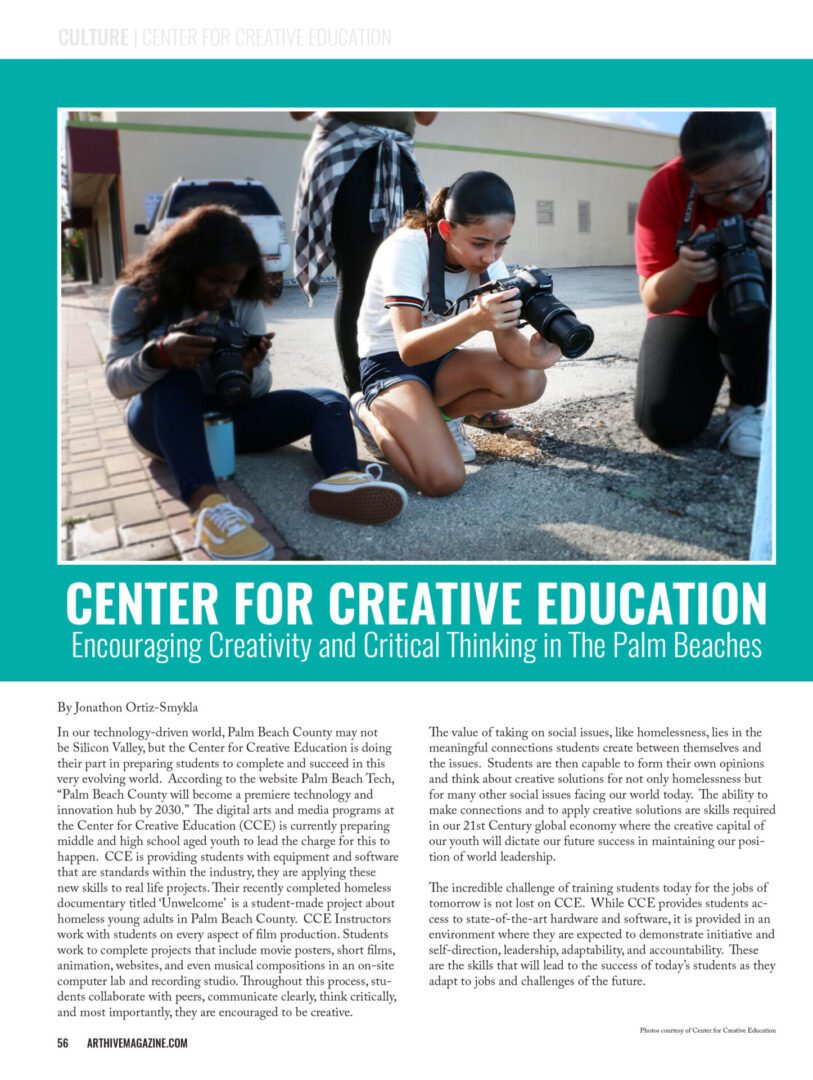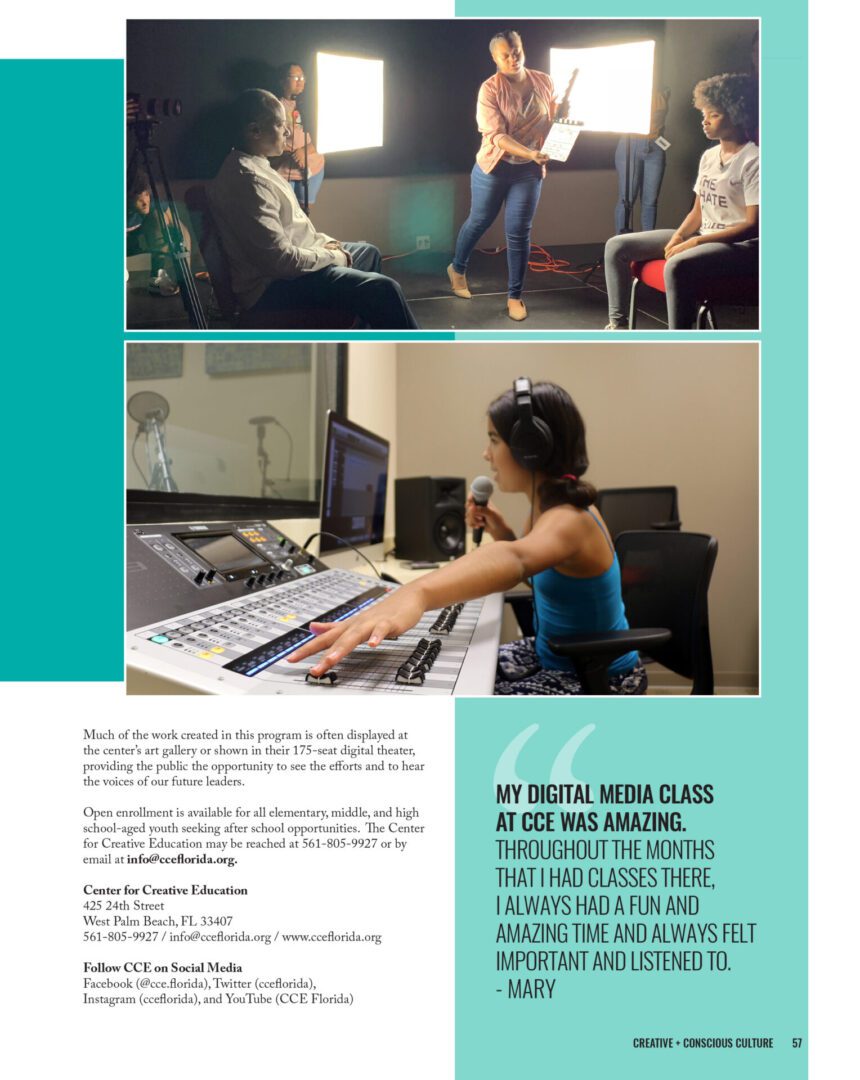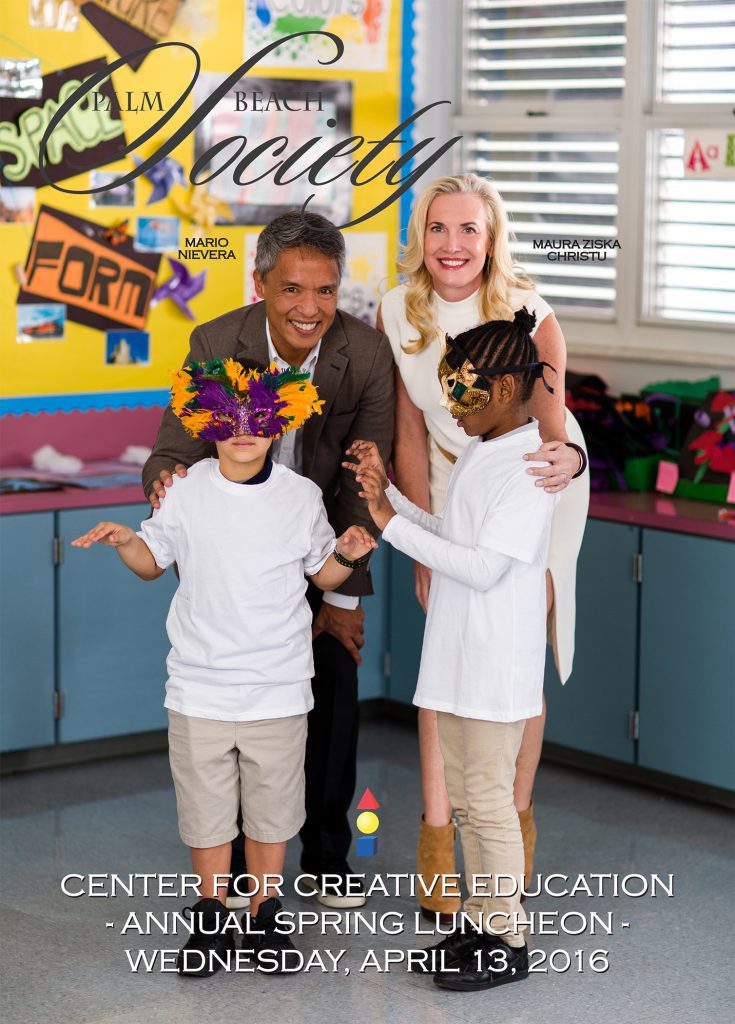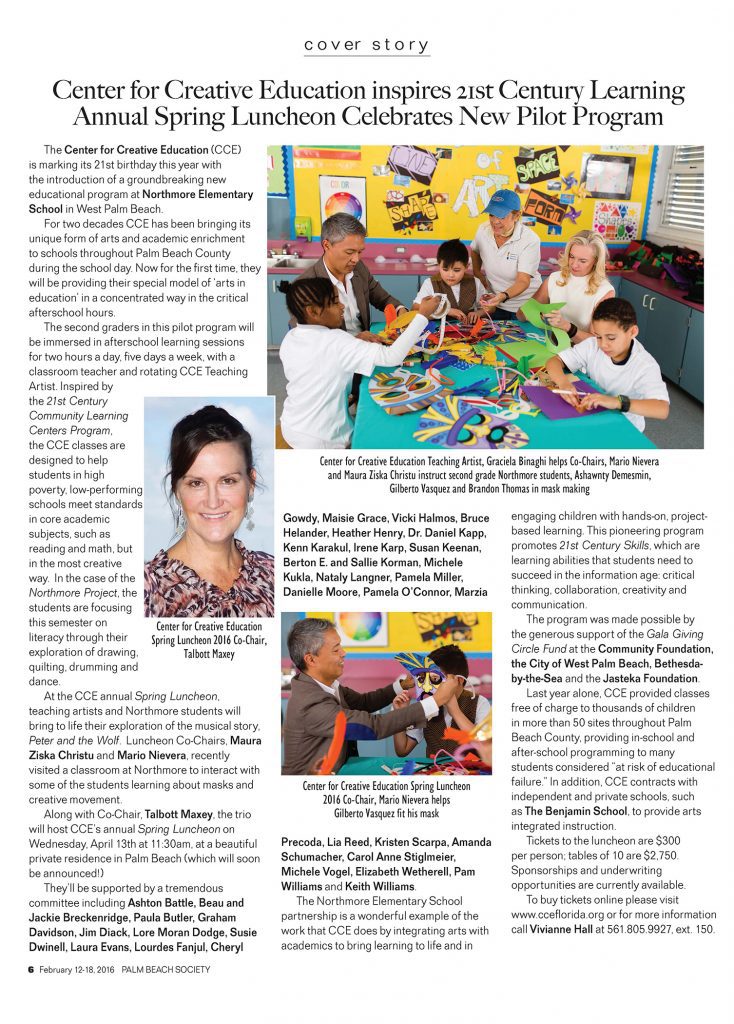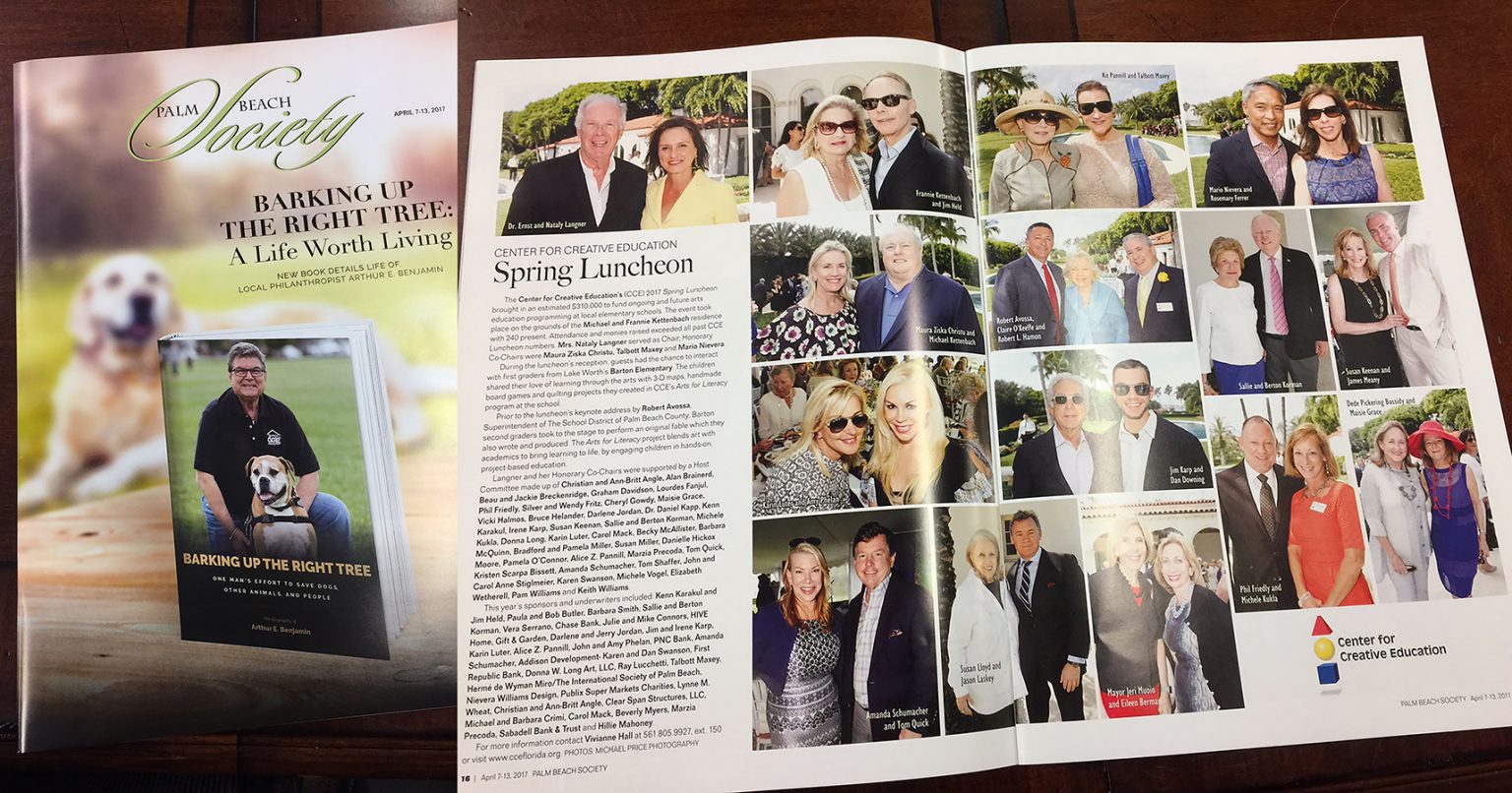 CCE Arts for Literacy students at Northmore Elementary present a quilt they made to Sebastian, a recovering cancer patient. This project was made possible by the Pediatric Oncology Support Team (POST) with coverage by WPBF25 an ABC affiliate.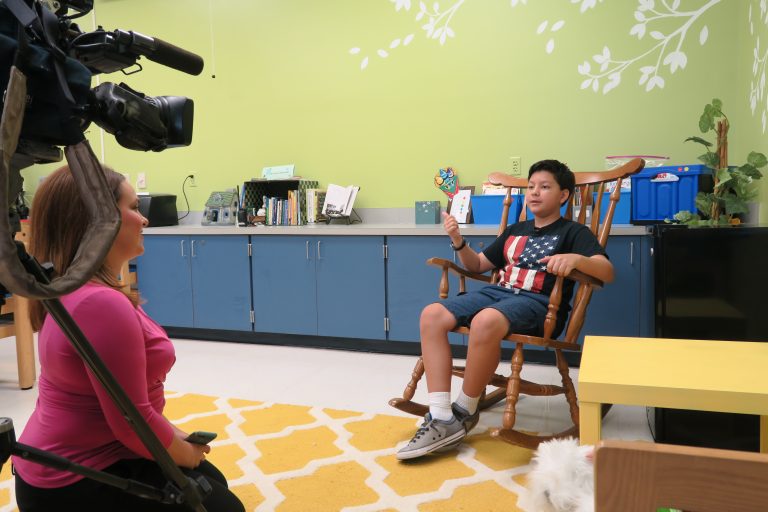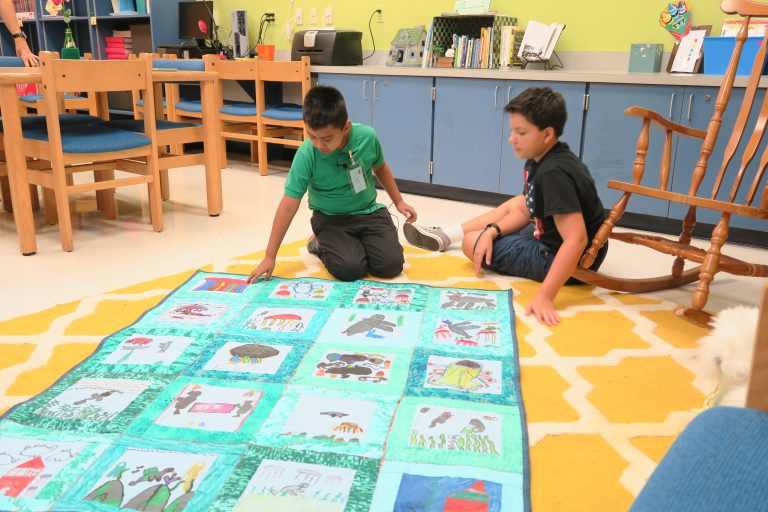 SUBARU SHARE THE LOVE RECIPIENTS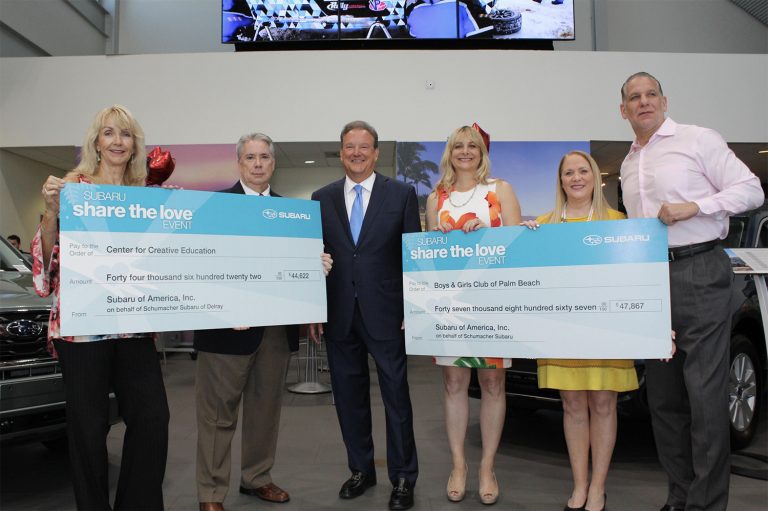 Cultural events at CCE have earned numerous '3 TO SEE' recognitions as selected by the Palm Beach Post.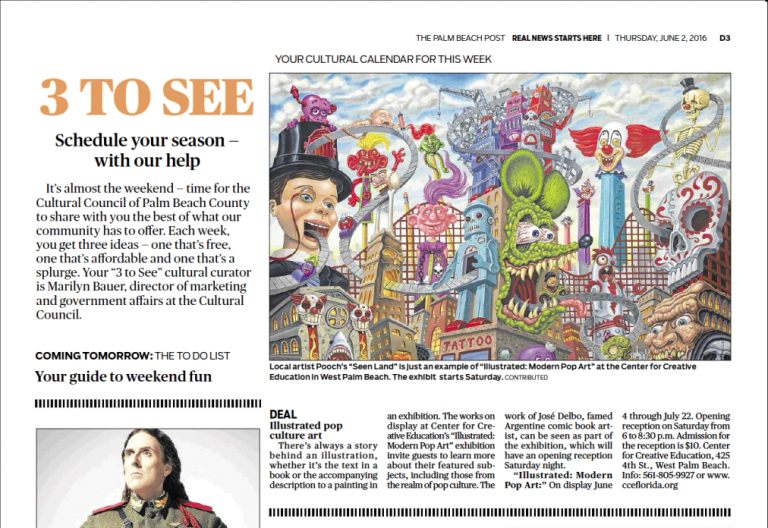 MODERN POP ART EXHIBITION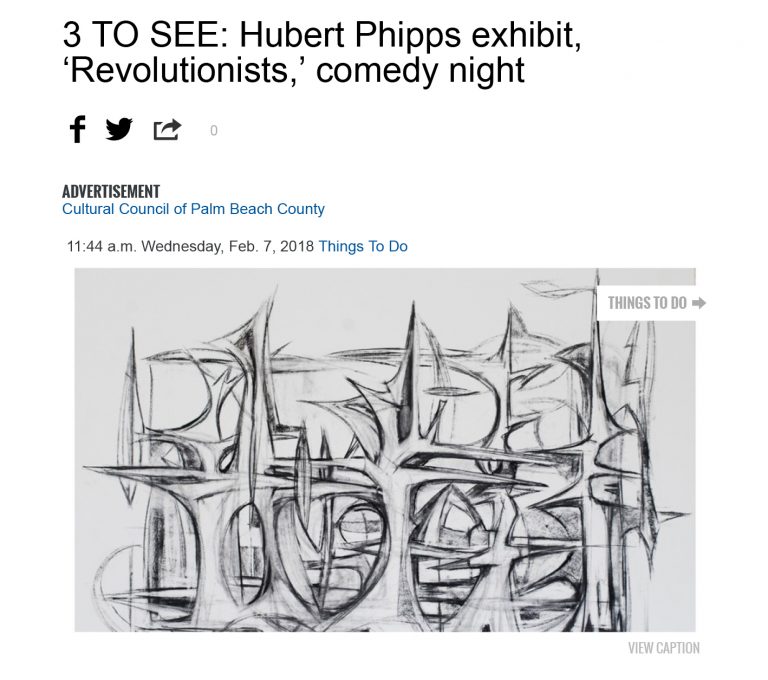 HUBERT PHIPPS SOLO EXHIBITION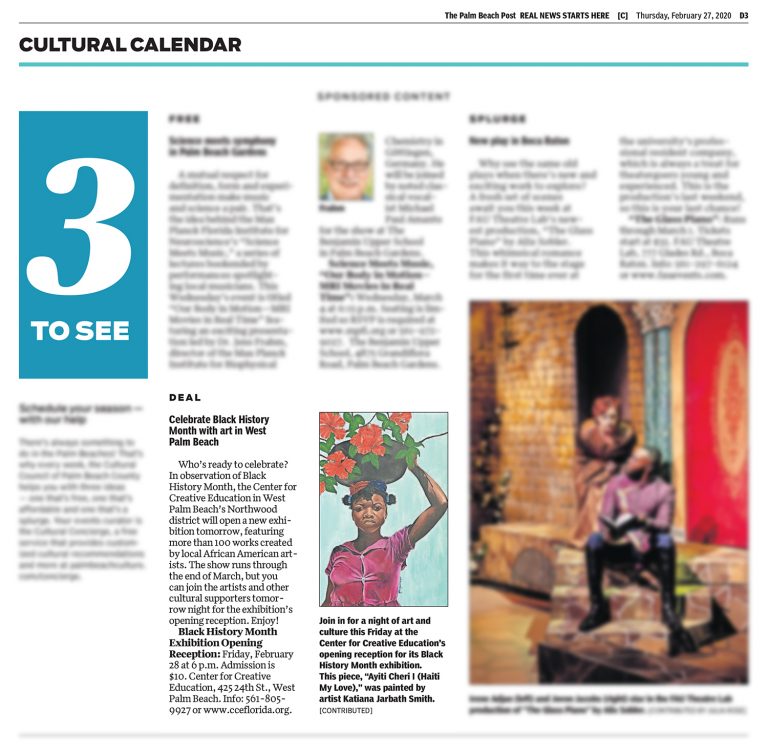 BLACK HISTORY MONTH CULTURAL OFFERINGS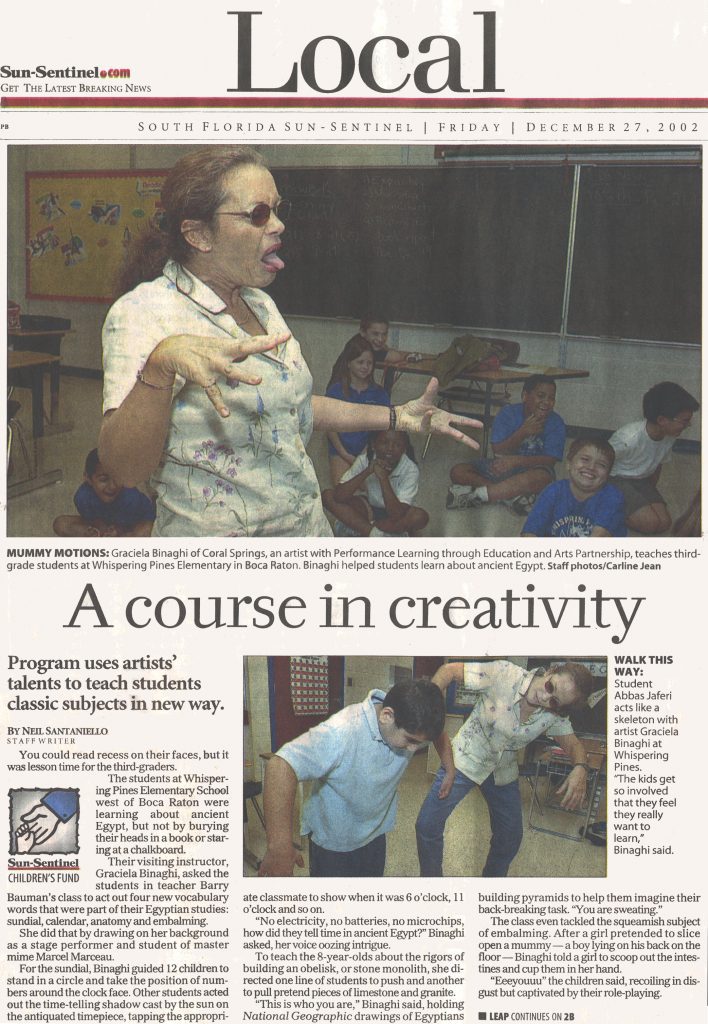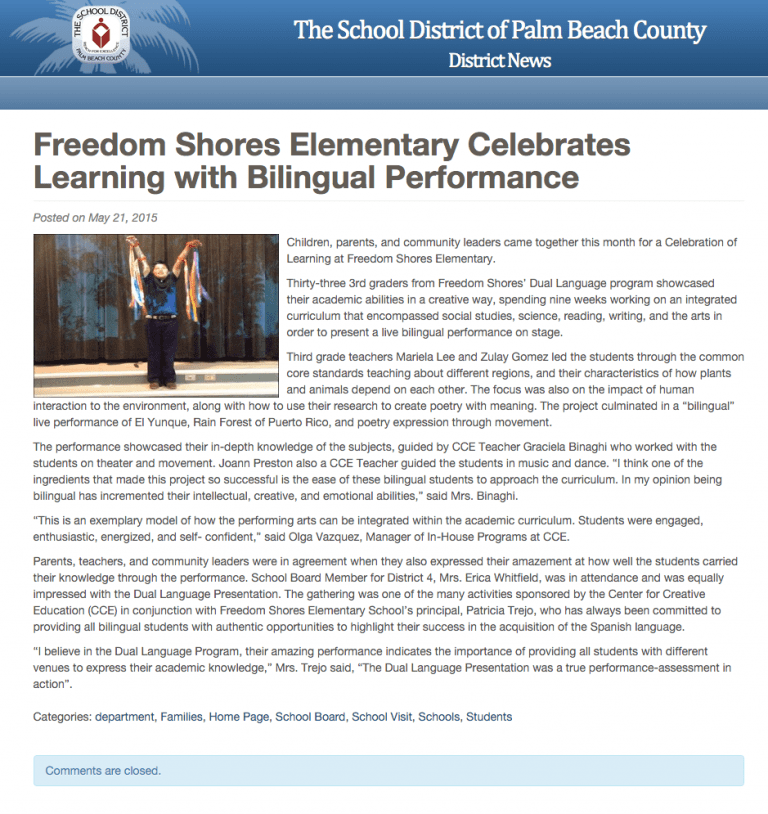 ARTICLE: Center for Creative Education to Debut Early Renovation