A private school serving grades K-3 is now in session!
Now enrolling for the Arts for Literacy Summer Program and the 2021-2022 school year!
---
No Annual Tuition For Qualifying Students.
Our sliding scale tuition model means access and affordability for all.
Financial Assistance
If you or someone you know needs help to pay for child care and early learning costs the Early Learning Coalition of Palm Beach County provides financial assistance. Submit an application here: https://bit.ly/2S2xYsB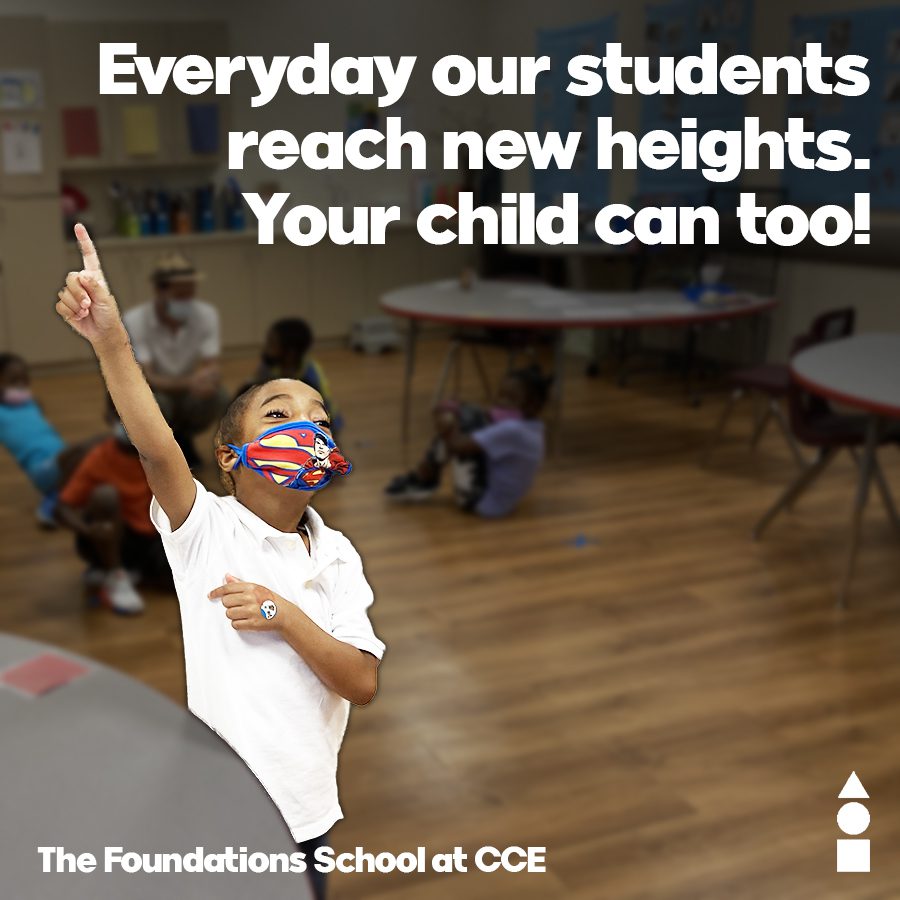 Let's get to know each other.
March 2021 WPTV News Coverage
Mission
The Foundations School's mission is to disrupt educational inequality by successfully teaching all of our students the foundations of learning—curriculum engagement, social emotional well-being, creative practice, reading proficiency, and academic achievement.
Vision
A world where all children learn well.
Foundational Approach
Our highly-qualified teachers and teaching artists build authentic connections between core content and arts concepts that result in reading proficiency and academic achievement. We are responsive to students' learning needs. This foundational approach to teaching and learning transforms students into competent learners for life.
Impact
The Foundations School's impact is measured by the success of our students.
"Since Joshua has been coming here, he has changed. He has changed, changed, changed! He loves coming to school. He's calm and focused… but he's energized when learning."
- TFS Parent
"Kindergarten through third grade, those primary elementary grades, are a critical time; not just for building strong foundational skills for reading and literacy, but for the all important development of a LOVE of learning. Using creativity and the arts, we help each student to develop their learner's mentality, their LOVE for the process of learning."
- Kevin Kovacs, Director of Schools
 "I saw more interaction, small groups, more talk, positive relationships, and fun times. All of the points mentioned above played a role in increased reading levels."
- TFS Classroom Teacher
"My daughters had an excellent experience! …they always wanted to go to school because it was always something fun to do!!!"
- TFS Parent
"It is a wonderful opportunity because I can integrate art into teaching. I can see how much students learn and have fun at the same time."
- TFS Classroom Teacher
The Foundations School is a new and innovative private school in Palm Beach County with small class sizes, K through 3rd grade. We offer a clean and healthy learning environment aligned with CDC guidelines.
The Importance Of Reading
The Impact Of Arts Integration
The Importance Of Assessments
The Value Of An Extended Day
THE FOUNDATIONS SCHOOL
AT NORTHWOOD VILLAGE
IN-PERSON PROGRAMMING
Mondays through Fridays
8:00am to 4:30pm
Extended Aftercare to 6:00pm
CREATIVITY WILL SAVE EDUCATION
MEET A TEACHER!
Featuring Mr. Edouassaint
MEET A TEACHING ARTIST!
Featuring Mr. Steve
MEET A PARAEDUCATOR!
Featuring Ms. Ocean
The Foundations School is an approved Common Sense School, an honor that recognizes our efforts in teaching digital citizenship to young people and engaging the entire school community in this important discussion. The recognition acknowledges our school's commitment to helping students build skills that are essential for their well-being today—and for the opportunities they'll have tomorrow.
The Foundations School + Ricky Aiken
Listen to Ricky Aiken (Inner City Innovators) talk about the importance of early childhood education for disadvantaged youth (Grades K-3).  The Foundations School serves grades K-3 in a safe, creative, and educational environment that empowers students to become life-long learners.
READ ALOUD
EVERY CHILD. EVERY PARENT. EVERY DAY.
We can all agree there is a readiness crisis in this country. CCE is an organization working to answer the question at its heart:
"How can we prepare our children to make the transition from home to school to career?"
The answer? Start at the beginning.