Arts Integration in 2nd Grade Social Studies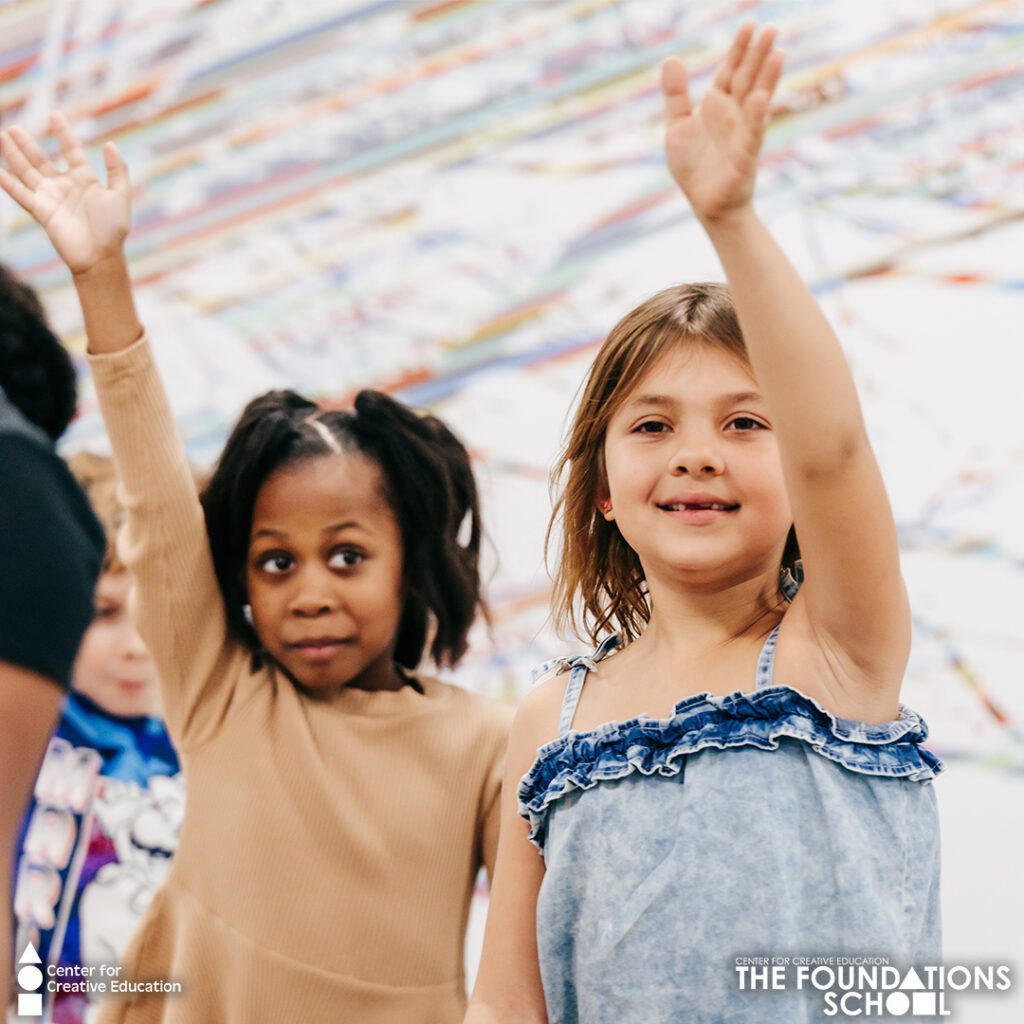 In our second grade classes, students are using arts integration to learn about Native American communities in their social studies lessons. It is an opportunity for our students to learn about the history and culture of the various communities that have lived in North America for thousands of years, including the tribes from our local area.
But at The Foundations School, our students aren't just learning about Native American communities in textbooks and lectures. In fact, our second grade classes have used multiple art forms to approach the curriculum, and it is clear when you speak with the students that the lessons are working.
One of the art forms that the second graders practiced is dance. A CCE Teaching Artist choreographed and taught the students a dance that celebrates Native American histories and cultures. The performance featured the song "Qonute," which means welcome in the dialect from an Eastern Woodland Tribe. Students acted as wetlands, performed traditional Native American dance, posed as Chickee huts and longhouses, and shared a bit of the Legend of Hiawatha from upstate New York. This project culminated in a performance at our grand opening event in December.
Another art form that the second graders used in their lessons in sculpting. Another CCE Teaching Artist helped the students expand their knowledge of Native American communities by teaching them to build models of traditional Native American homes. Students have worked on multiple projects, depending on which tribes and regions they are learning about. In each case, they understand not only how the homes were designed, but why they were constructed in these ways.
In addition to these projects, students have also created additional art pieces, including a regional map of the United States, traditional instruments, informative pamphlets, and more. These different approaches and projects allow students multiple avenues to learn the information, and the results are impressive. When asked to explain what they're learning, students' answers are always thorough and eloquent.
This is a great example of arts integration in action. You can read about other recent student projects here.