Staff Spotlight: Deniece Williams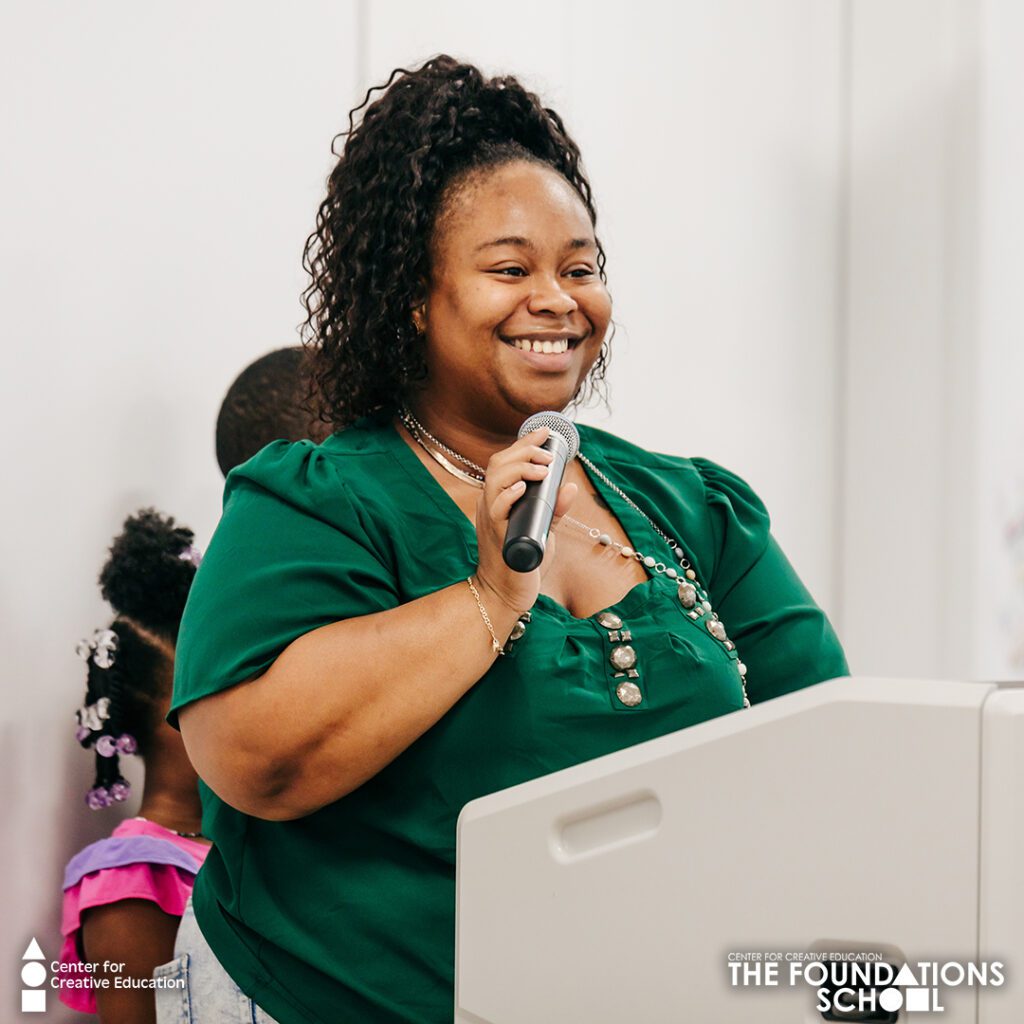 Deniece Williams wears a lot of hats at CCE. She is the mother of two rambunctious students at The Foundations School: Journei (1st grade) and Johnny (3rd grade). At the start of the year, she worked as a member of the kitchen staff. And now, in addition to helping out at lunch time, she is working as CCE's receptionist.
Deniece's journey with The Foundations School began when she heard about the school from a friend. She wasn't thrilled with the school her children were attending, and she noticed that her son struggled with reading. She toured The Foundations School and felt instantly welcomed.
"They felt right at home and my heart felt at ease," Ms. Williams said at CCE's grand opening event for The Foundations School in December 2022. "Before we could even finish the tour, I made my decision, right then and there, that this is where they needed to be."
"My then-struggling reader is now reading with confidence," Williams said. "My then-shy but burst of sunshine daughter is now coming out of her shell. Their happiness and confidence is through the roof and I love that for them."
In Fall 2022, Deniece's involvement with The Foundations School went beyond the role of a parent. After completing her culinary degree, Ms. Williams joined CCE's kitchen staff. In the new year, she began working as CCE's receptionist, greeting students, parents, and visitors when they walk through CCE's doors.
"I love being able to make them smile," Ms. Williams said when she spoke about greeting the students as they arrive in the morning. "I try to give them some words of encouragement and lift their spirits as they start the day."
Deniece's role as a parent, a CCE staff member, and an advocate for CCE's work is invaluable. We are grateful to have her and her children as part of our CCE family.
You can read more about our recent grand opening event here.