Teaching Assistant Spotlight: Rachael Lagasse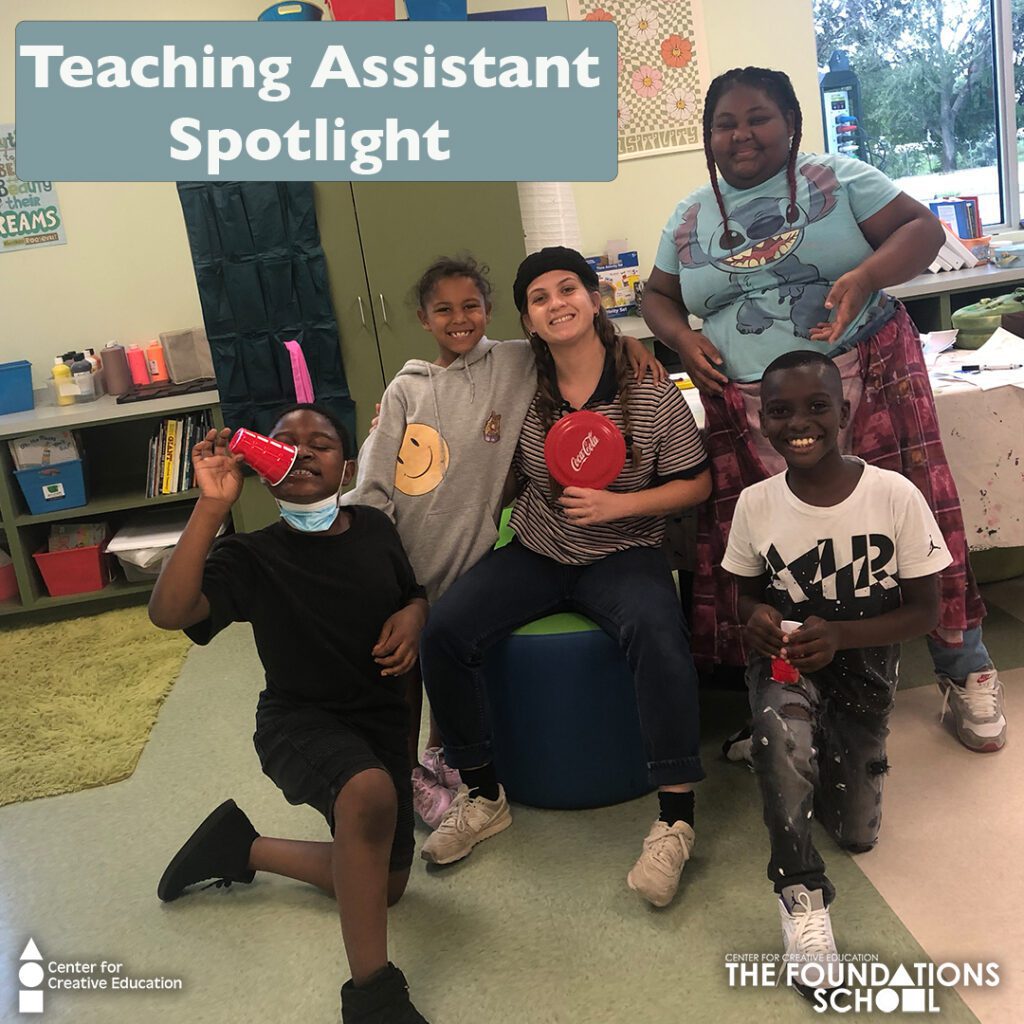 For Rachael Lagasse, the best part of her job is getting to be creative every day.
"I'm just a creative person; it's part of my soul, part of my being."
Rachael Lagasse, or Ms. Rachael as the students at The Foundations School call her, is the school's lead teaching assistant. In her role, she assists the teachers in the classroom, guides the students in recess and yoga, and leads afterschool activities. When she's with her students, she helps them practice social-emotional learning and build their creative mindset.
"I hope that they are able to take some insight into how to be a better human being," Lagasse said when asked about what she wants the children to take away from their time with her. "And I mean that in the sense of, how can they properly take care of themselves, physically, mentally, emotionally? And also, how can they be a help to their own classmates or the student body?"
A Creative Space
When you step into Ms. Rachael's classroom, you can tell that the artwork was designed and laid out with intention. Some of the highlights include self-portraits done in the styles of Picasso and Keith Haring, a collage of masks designed to express student emotions, and a series of wooden squares that have different quotes and designs.
"Well, I chose the Oscar Wilde quote… because my degree is in theatre. And I try my best to implement what I've learned in recess time or afterschool time," Lagasse said. "And some of the other stuff, like the mountain breaths or the growth mindset thing, like I said, I just want them to really take away the fact of trying to be a good human being takes a lot of work, a lot of inner work. It takes a lot of self-reflection, a lot of breathing, and just patience with yourself more than it does other people because the way you treat other people is really just a reflection of yourself."
With projects like the mask collage and the self-portraits, Ms. Rachael wants her students to practice self-reflection. "It's really just to get the kids more comfortable with looking at themselves and looking at themselves in a different form. And it being fun for them."
During her time with students at The Foundations School, Ms. Rachael helps her students expand their creative horizons, and in turn, become more in touch with their emotions and more comfortable in their own skin. If you'd like to learn more about her work, you can read about the garden she will be starting at The Foundations School here.